It's time to take action.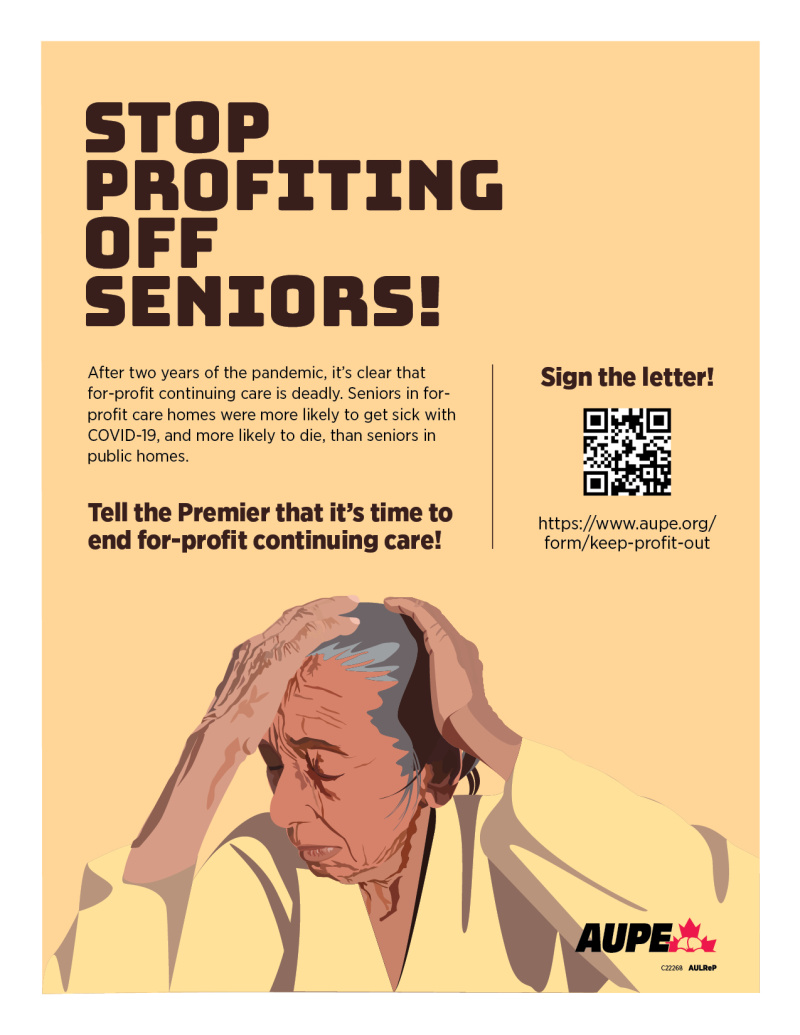 Continuing care in Alberta is in crisis. For decades, the system has been underfunded and prioritized revenue over care quality. And the past two years of pandemic have been a deadly disaster because of it.
Analysis of pandemic trends showed that seniors in private, for-profit continuing care homes were much more likely to get sick and die of COVID-19 than seniors in public facilities. It shouldn't be surprising—for-profit facilities give residents less hours of care, and are more short-staffed because of worse working conditions. In their quest for shareholder profit, these private corporations have left Alberta's seniors out to die.
AUPE's standing committee on anti-privatization says that enough is enough. It's time that we fix the problems that have plagued continuing care in Alberta for far too long, and governments need to act. The first step is to take profit out of continuing care, and bring the entire system under public, democratic control.
Sign the letter to demand that the premier and the health minister take profit out of continuing care! And send this update to your friends, families, and co-workers. Together, we can make our voices heard and finally fix the system for workers and seniors.
Section title
Sign the letter!