Pride flag raised at AUPE Headquarters for the first time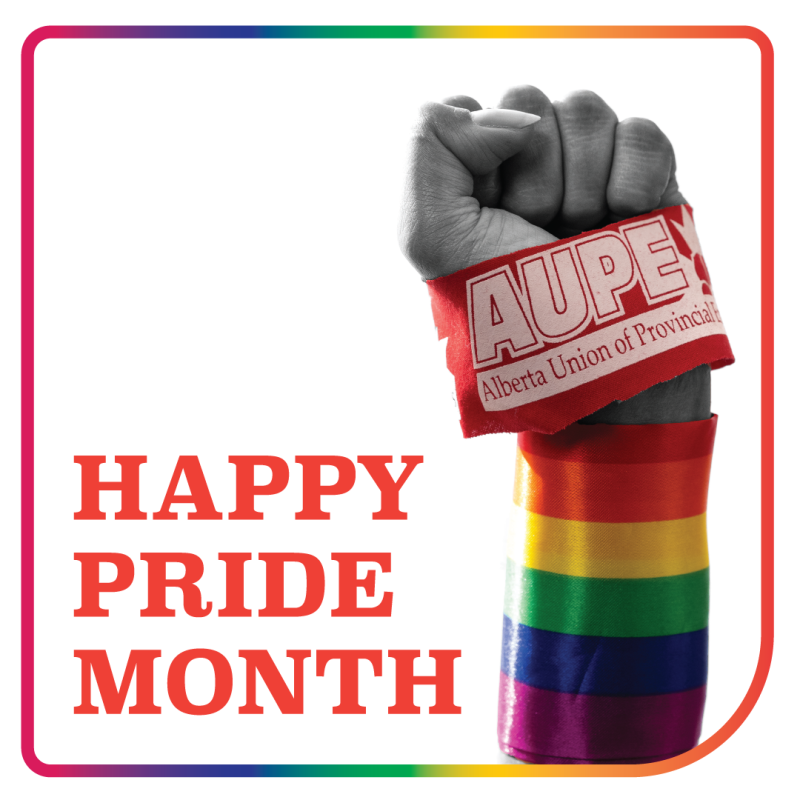 The Alberta Union of Provincial Employees Human Rights Committee is recognizing Pride Month by raising the pride flag for the first time ever at AUPE headquarters in Edmonton. The pride flag is raised at Solidarity Place alongside a renewed call for solidarity, justice, and equality for all LGBTQ2S+ Albertans.
"This is a historic flag raising," says AUPE President Guy Smith. "We are proud to fly the pride flag in solidarity with everyone in the LGBTQ2S+ community. AUPE members are proud to support you in the struggle for justice and equality."
The first grassroots organizers of Pride Month chose the month of June in recognition of the 1969 Stonewall riots in New York city. The Stonewall riots started a massive movement for LGBTQ2S+ rights in the United States, a struggle that continues to this day.
"Pride cannot be separated from protests," says Emille Currie, chair of AUPE's Human Rights Committee. "The fight for equality is not over. As union activists, we know that justice is something we only win by taking strong, direct action together."
Currie says the Alberta UCP government's dismissal of GSA protections shows just how much work still needs to be done to advance LGBTQ2S+ rights in the province.
"One of the first things the UCP government did was take away protections for LGBTQ2S+ students in Alberta's schools," says Currie. "This pride month, they raised the pride flag at the Legislature for only 24 hours in a hollow show of support.
"LGBTQ2S+ Albertans deserve better from their government. AUPE's Human Rights Committee stands with them, and we will do everything in our power to help foster solidarity, understanding, and equality in our union and our province."