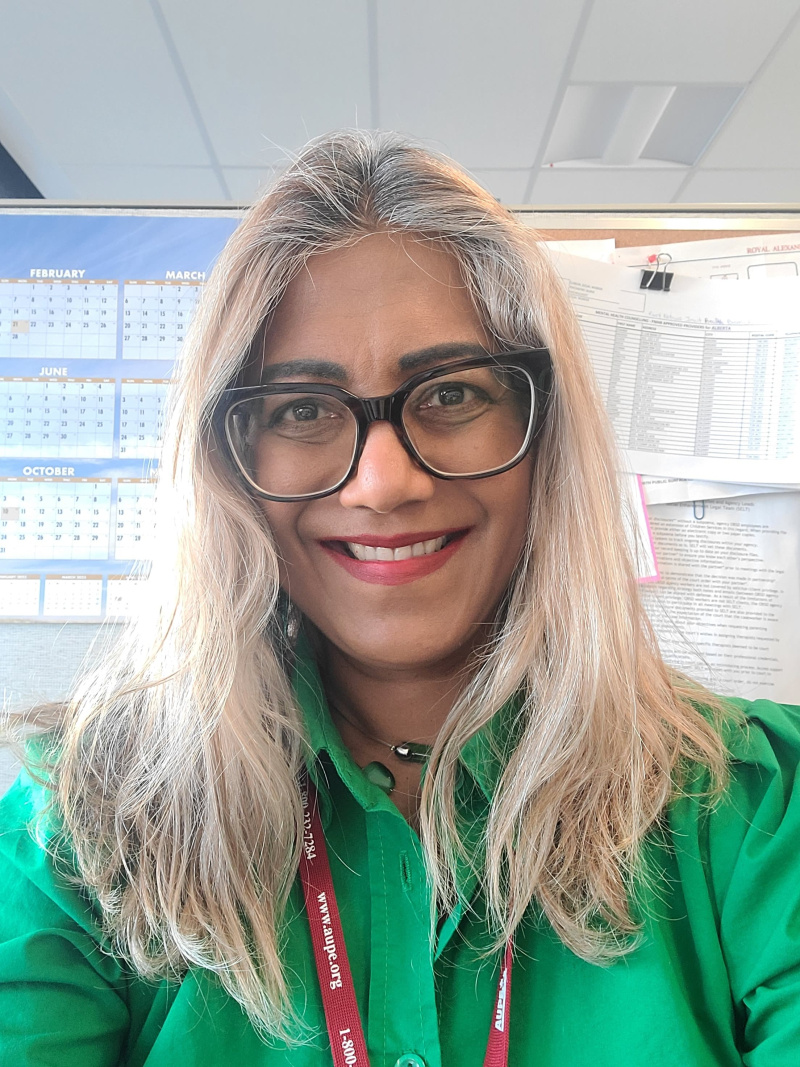 Congratulations to Shamanthi Cooray for receiving the 2022 DOVE Award!
Shamanthi is a tireless social worker and AUPE activist. She has spent years supporting vulnerable Albertans, including as a crisis counselor for battered and sexually assaulted women.
Shamanthi was recently made Chair of Local 006, but has been an activist for over a decade as a member of her negotiating team and someone who regularly attends her fellow members' picket lines in solidarity. At work, she has represented and assisted her fellow AUPE members with countless grievances, especially grievances dealing with the systemic barriers women face at the workplace.
Shamanthi brings the same focus on equity and justice when it comes to volunteering in her community, such as organizing and assisting with International Women's Day and Take Back the Night events.
All this and more made Shamanthi an outstanding candidate to receive this year's DOVE Award. Congratulations, Shamanthi!
The annual DOVE Award, which stands for Day of Validation and Equity, is bestowed upon a woman in the union for their outstanding contributions to the betterment of women and all AUPE members.
The DOVE Award is a symbol of the progress we have made and a recognition of the courageous acts AUPE members make today, because there is still so much work to do.