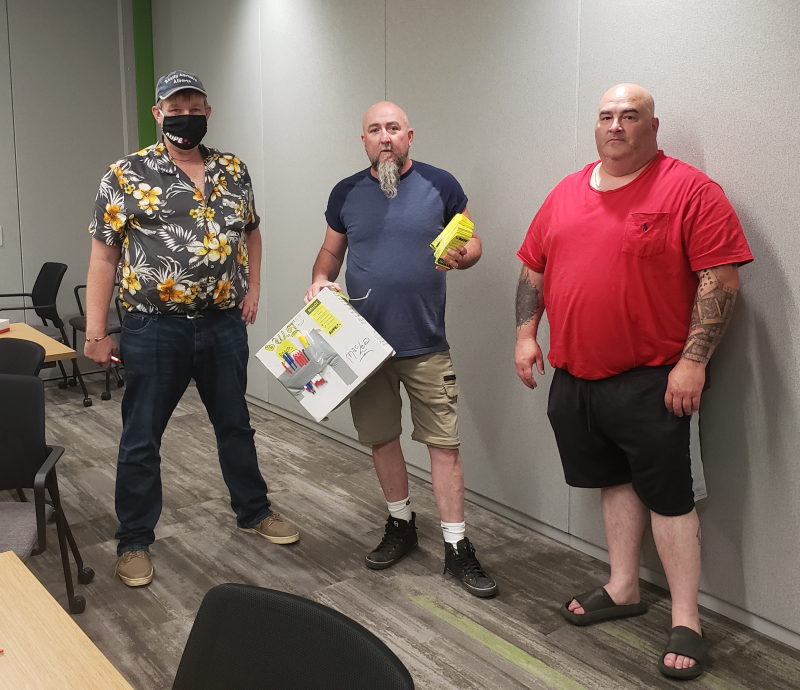 Emcon members have voted to accept the tentative agreement that the negotiating team bargained with Frank.
Negotiating this new agreement has been a long and difficult process. Frank put up countless obstacles along the way, but just like when we're at work, the negotiating team didn't shy from a bumpy road.
In fact, your negotiating team took the unprecedented step of driving across the province so members could vote right on the worksite. Every member should be proud of your interest in and dedication to the voting process.
But bargaining is not a one-and-done event. This new contract expires in 2024 and we will be back to bargaining before you know it. It's important for us to keep having conversations with each other about our work and what can be improved in the next collective agreement. We can make even more gains next time when we are united with our demands!
If you have any questions, please feel free to contact your negotiating team or AUPE resource staff.
AUPE NEGOTIATING TEAM – EMCON  
Mike Brouwer mikebrouwer@gmail.com  
Jason Fandrich jfandrich@telus.net  
Jason MacLeod krazeecaper@hotmail.com or 587-201-5094
Bernard Quinn garry223@telus.net  
Dallas Shier dallasshier@gmail.com  
AUPE RESOURCE STAFF  
Jason Rattray, Negotiator  
j.rattray@aupe.org  
Dave Malka, Organizer
d.malka@aupe.org
Jerry Woods, Membership Services Officer  
j.woods@aupe.org  
Alexander Delorme, Communications  
a.delorme@aupe.org