Exclusive Contest to Win One Free Year of Home/Auto Insurance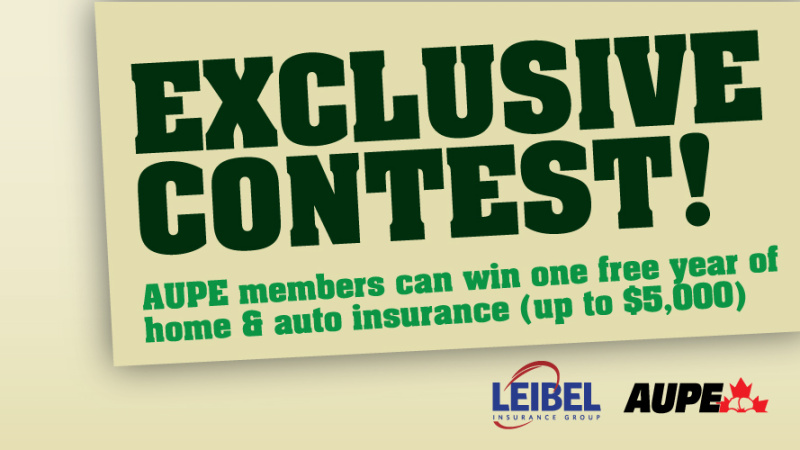 There's no AUPE Convention this year but there will still be prizes for members. And now, live and ready for entries. 
Thanks to the kind donation from Leibel Insurance, AUPE members can win a free year of home and auto insurance. Head on over to conventioncontest.ca and request a quote and you'll be automatically entered to win up to $5,000 towards your insurance. 
You have until December 15, 2020 to enter but don't wait for the last-minute rush. The chances of winning depends on the number of new quotes requested. AUPE members who are already clients with Leibel Insurance are automatically entered.