Page component
Fight Back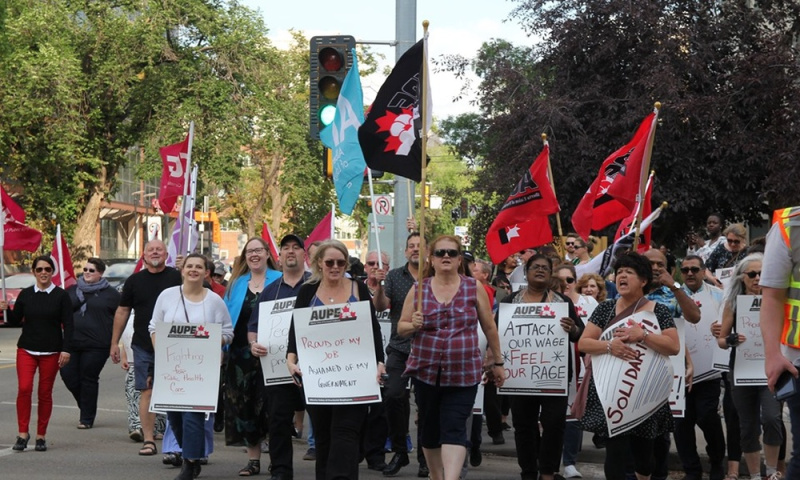 AUPE members and our supporters are standing up for all working Albertans and fighting back against Bill 9 and the Blue Ribbon Panel.
We're fighting for our contracts, our wages, and our rights.
AUPE's Centennial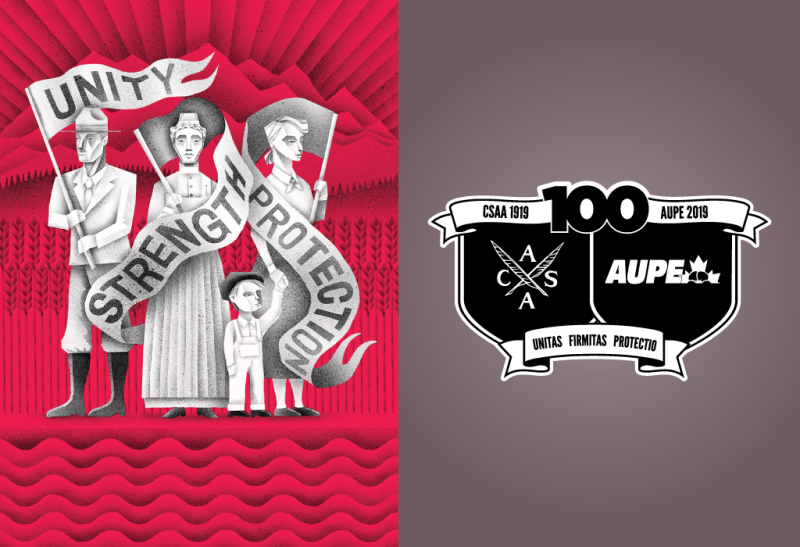 2019 is AUPE's Centennial year!
AUPE Centennial Mission Statement: To celebrate a century of building on our successes and learning from our struggle, while embracing the opportunity to launch AUPE into the next 100 years.
Mobilizing for Bargaining and Beyond
Text only block
Mobilizing for Bargaining and Beyond--three daylong conferences for new Negotiating Teams--November 26 or 27 or 28, 2019
Dozens of new rounds of collective agreement bargaining are opening in late 2019 and early 2020. To win good contracts, AUPE members need strong Negotiating Teams that will make a plan together with fellow workers to support them. This daylong conference will help you take action to get your co-workers involved, have organizing conversations to build relationships, and identify the union resources you can count on to succeed.