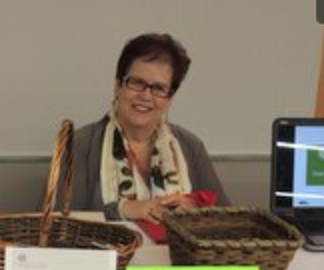 We are deeply saddened to share the news of the death of a passionate AUPE member. Ginger Woeppel was dedicated union activist, Local 001 Vice-Chapter Chair and union steward who served her fellow members in many other capacities.
Ginger passed away on January 6, 2021 and is survived by her husband Kris Woeppel and numerous friends.
Ginger was considered by many of her co-workers and friends as a highly generous person. She was a positive presence who was quick to provide encouragement to others and always willing to volunteer wherever she was needed.
"While she will be dearly missed at all our union events, I am grateful for the time we had Ginger as part of our Local 001 family and will miss her shining smile," says Christine Yargeau-Becker, Local 001  Chapter Chair. 
As an AUPE member, Ginger was highly active, serving her fellow Local 001 workers as Area Council, Local Council and Chapter Council representative, Chapter Vice Chair, union steward, convention delegate and Pay and Social Equity Standing Committee member. She was a valued activist, always representing her fellow members and their best interests.
The AUPE family wants the share our deepest condolences and sympathy to everyone mourning the loss of Ginger — friends, family, neighbours and fellow workers. Ginger was a lovely person; she and her shining smile will be deeply missed.