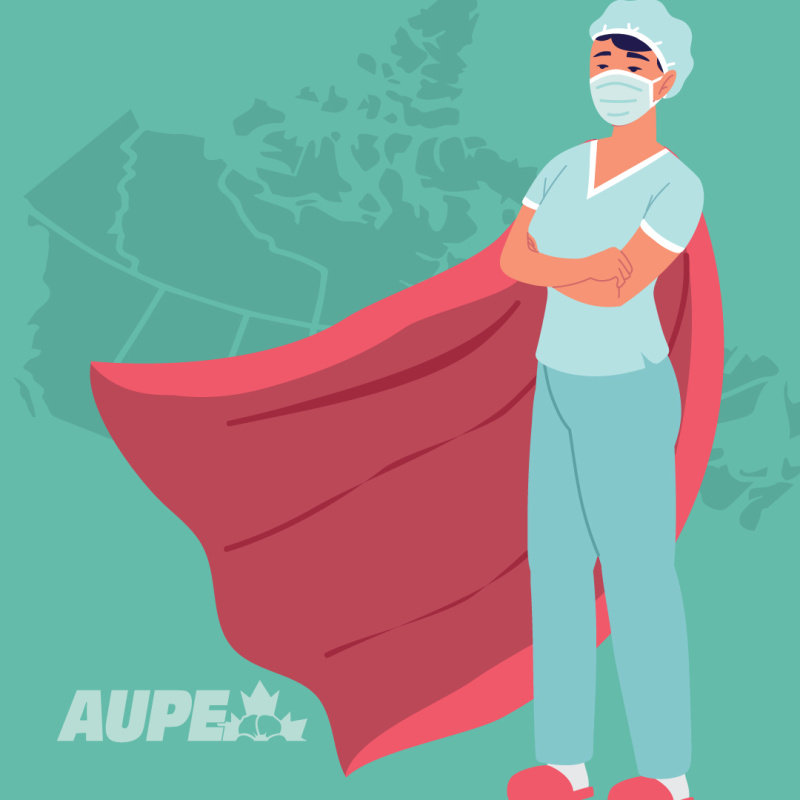 As National Nurses Week (May 9 - 15th) approaches its end, AUPE would like to thank nurses for the care, humanity and kindness they've provided to Albertans this year.
Nurses have some of the toughest jobs, working 12+ hour shifts and giving emotional and physical support to patients in need, all while maintaining a sense of dignity and compassion for their patients. Their jobs have been made even harder throughout the last two years during a deadly pandemic that's seen thousands die from COVID-19.  
AUPE represents almost 26,000 LPNs, Health-Care Aids and Nursing Attendants across the province—more than a quarter of the union family. They work in long-term care homes, hospitals, home care, and rehab facilities. These healthcare workers have carried the weight of the world on their shoulders throughout the pandemic, and AUPE thanks you for every hour you've worked, every life you've helped save, and the immense impact your labour, kindness and empathy has had on Albertans. 
You are the reason our healthcare system works. 
And as AUPE members you have a united voice and the collective power to do whatever you can to make your job easier and fight for your benefits, pay equity, workload expectations, overtime—whatever you need to succeed at giving quality care.  
So thank you AUPE healthcare workers. We appreciate you. We care about you. And we celebrate you during Nurses' Week and beyond.