Text only block
By Celia Shea,
Communications staff
Jason Heistad remembers all too well the intense pain he endured when he first suffered from an intestinal flare-up that was later diagnosed as Crohn's disease.
"The inflammation was so severe that within 48 hours of the first abdominal pains, I had to be flown to Red Deer for emergency surgery, where I had a large part of my intestine removed," says the Executive Secretary-Treasurer of AUPE recalling his experience in 2017.

"I will never forget that pain. I never want to relive that, but I'm afraid that changes to medications being implemented by the UCP government will force thousands of Albertans down that torturous path again."
Crohn's, Ulcerative Colitis and Rheumatoid Arthritis are some of the chronic autoimmune illnesses that haunt the years ahead for thousands of Albertans. Even when they lay low, they're always there, threatening to jump out.
Not knowing when the next flare-up will be is sometimes as scary as the symptoms themselves. "It's like your body is both the powderkeg and the spark," Heistad says. "You never really escape the fear, because you can't escape yourself."
Finding a medication that works – which is more often than not a difficult process of trial and errors that can take years – frees patients from the excruciating pain and some of the worries.
For Albertans with these illnesses, the future just got a lot more frightening because the provincial government is cutting coverage for some of the few successful treatments available as part of something called the Biosimilar Initiative.
On Dec. 12, Alberta said it would effectively force 26,000 residents off of drugs called biologics, to be replaced with medications called biosimilars. The government claimed this was being done to save money, but when Jansen, the maker of one of those biologics called Remicade, offered to drop its price to comparable rates, the offer was refused.
"Health Minister Tyler Shandro said it would save $380 million over four years, but that's a drop in the bucket compared to the $4.7 billion in tax breaks for already profitable corporations," says Heistad.
"If Kenney and Shandro can afford corporate welfare, they can afford to keep their hands off of sick people's treatment plans. But if it was really just about saving money, why reject the manufacturer's offer to drop biologic prices?"
Shandro said the government didn't take that deal because the UCP are committed to allowing competitors into the market and fulfilling the goals of the Pan-Canadian Pharmaceutical Alliance, which seeks to achieve "lower drug costs."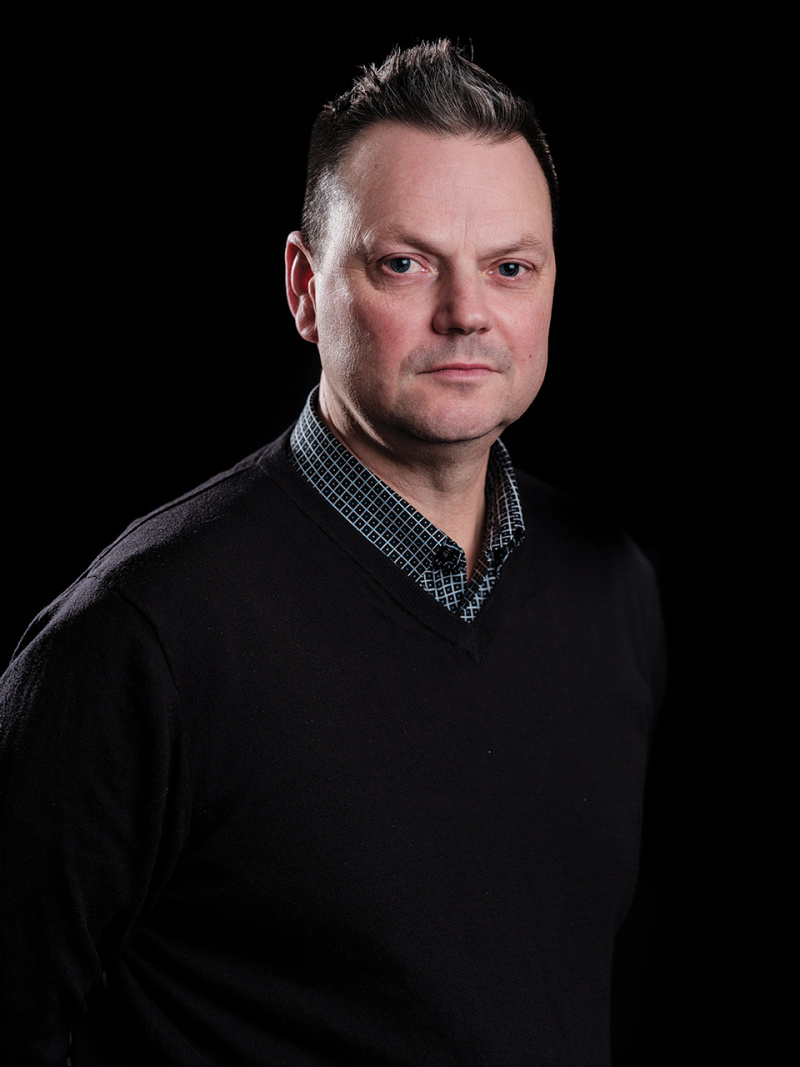 Heistad says: "Here's the real reason for the government's decision. It's got nothing to do with patients or care. It's a decision based on the government's ideological commitment to opening Alberta to more companies to make a profit from the pain and sickness of Albertans."
The ABCs of biologics
Alberta's Biosimilar Initiative will see residents taken off biologics and switched to (near) copycat versions of the drugs, known as biosimilars, which have been steadily entering North American markets since patents on biologics started expiring.
By July 2020, everyone currently on a number of biologics will be switched under their public coverage to the corresponding biosimilar. Here's a list of the affected biologics and the biosimilars being used to replace them.
In the relatively short time they've been used to treat inflammatory autoimmune disorders, biologics have given thousands their lives back, proving successful in mitigating inflammation and freeing the diagnosed from the ups-and-downs of their illness.
Unlike chemical medicines, biologics are complex, powerful and derived from living cells, which means they can never be recreated 100 per cent the same.
As a result, the biosimilars designed to mimic them aren't your run-of-the-mill generics that appear when a patent on a brand-name drug expires. Biosimilars are only, well, similar.
Most Albertans without prescription coverage provided by a benefits plan can't afford biologics. At $962.68 a vial (wholesale price), Remicade could cost about $50,000 out-of-pocket for a year's worth of treatments. Most working people don't make that much in a year.
Some say the difference between biologics and biosimilars is so small, the switch will be seamless – no difference in patient results. Others in the medical community disagree.
The switch leaves those with inflammatory illnesses scared. They fear more long and difficult periods of experimenting with new medications that may not work, with every delay in finding a solution leaving them exposed to another flare-up, another trip to the hospital, another medical emergency that could cost of health-care system dearly.
"Every day that we are trying to find a new treatment, we have that axe hanging over us, that threat of a new flare-up. It's all so unnecessary when we have a treatment that is proven effective. Our government should not be playing doctor. It should leave these decisions to the physicians," says Heistad.
The real solution: Pharmacare
Many worry this debate over biologics versus biosimilars is drowning out discussion about a bigger issue: The need for a national pharmacare strategy that will cover the cost of medications for all Canadians.
"Instead of interfering in medical decisions, the government should be pushing for Alberta to be part of a national pharmacare plan that would see the costs of prescriptions covered in the same way other health-care costs are covered. That would save money and benefit all Albertans who need meds," says Heistad.

 "The Biosimilar Initiative isn't a solution. A nationwide, public pharmacare program – now, that would be a solution. No more drug bills downloaded onto everyday people; no more public insurance companies acting like private ones; and no more governments playing doctor. These are things our union has been demanding for years."