Page component
Text only block
As we head towards February, 2023 compulsory interest arbitration hearings, AUPE members at Revera Edgemont and Revera Aspen Ridge have been putting the heat on the employer to negotiate a fair collective agreement. With two negotiating teams working together to mobilize the members in a series of creative actions, they're just getting started!
Visit this page often for campaign updates.
The issues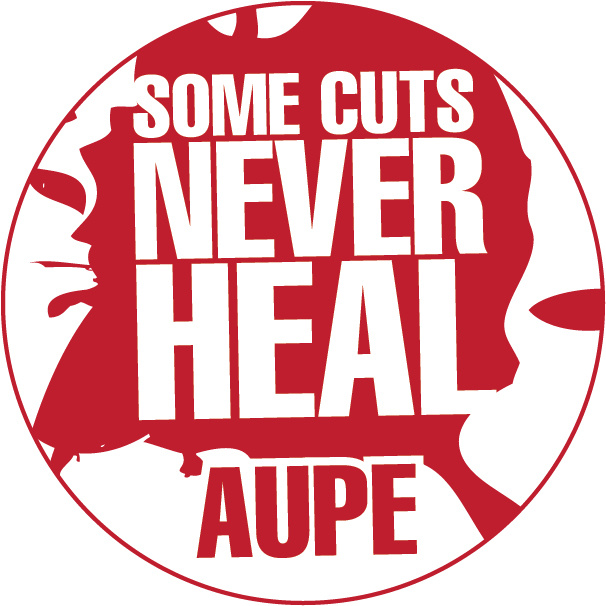 At Revera Edgemont, your negotiating team rejected the employer's latest attempt to weaken your collective bargaining agreement. The employer presented a package of proposals modelled on a weaker collective agreement at another Revera work site.
The employer wants to make things worse for workers at Edgemont, not better.
At Revera Aspen Ridge, the employer wants significant concessions. They want to take away the stacking of weekend premiums and shift differentials, roll back your sick leave and extended health benefits, and take away that short break you get before overtime shifts.
The employer has already cut our hours, now they want to make our working conditions worse, too!
Members are mobilizing!
Text only block
Faced with an employer that doesn't want to recognize the important work they do, members at both sites have been participating in a series of actions to show the employer that they are going to stand together to fight for a fair collective agreement.
 
They've signed pledge cards:
 
"We demand that the employer and the arbitrator recognize the dedication and hard work that we have put in over recent years in essential and high-risk positions.
 
Care workers deserve respect and fair treatment!"
"I will commit to demanding fair pyramiding, shift premiums, sick bank premiums, and the fair wages that we have earned through our tireless efforts to provide high-quality care to all residents."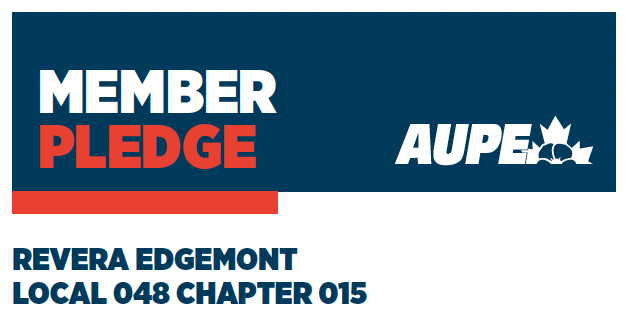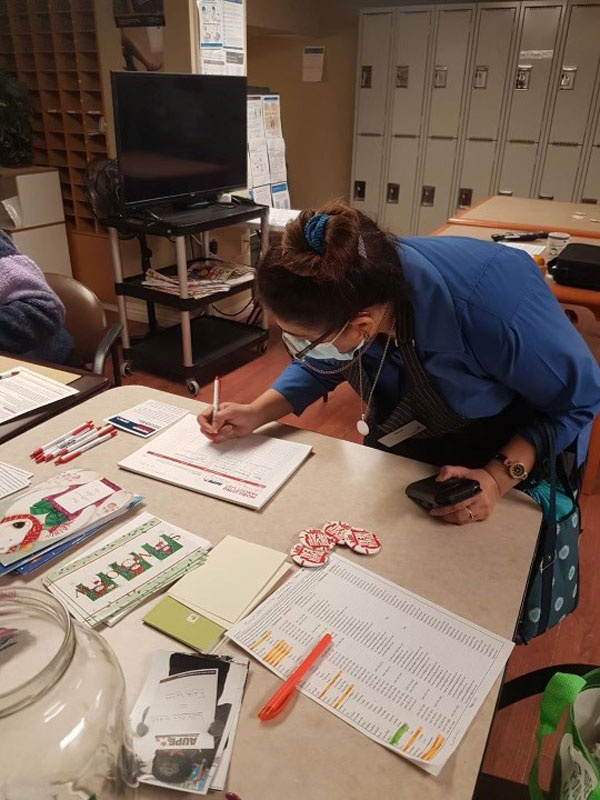 "I commit to demanding that we maintain pyramiding and sick bank premiums and that we receive the shift premiums and fair wages that we have earned through our tireless efforts to provide high-quality care to all residents."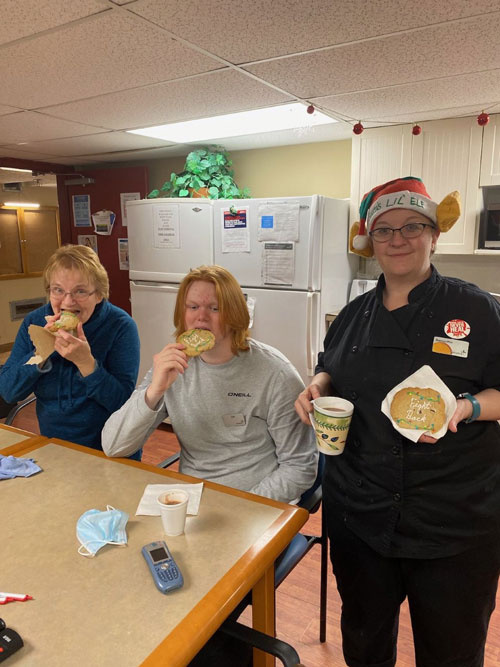 Members at Revera Aspen Ridge enjoyed sharing delicious cookies, which seemed even more tasty because of their timely messages!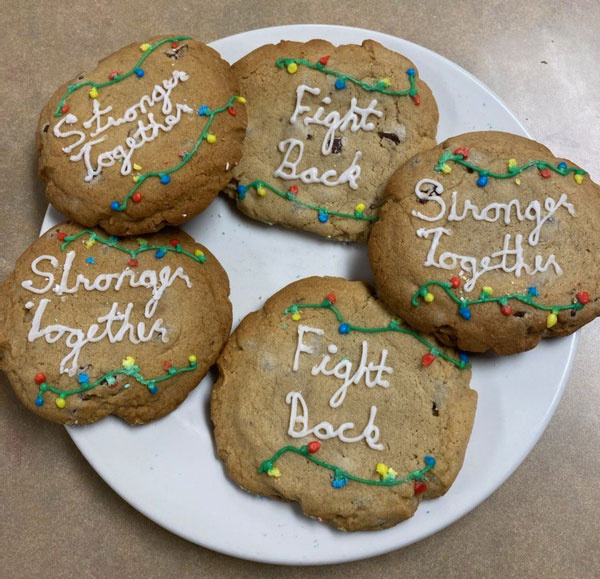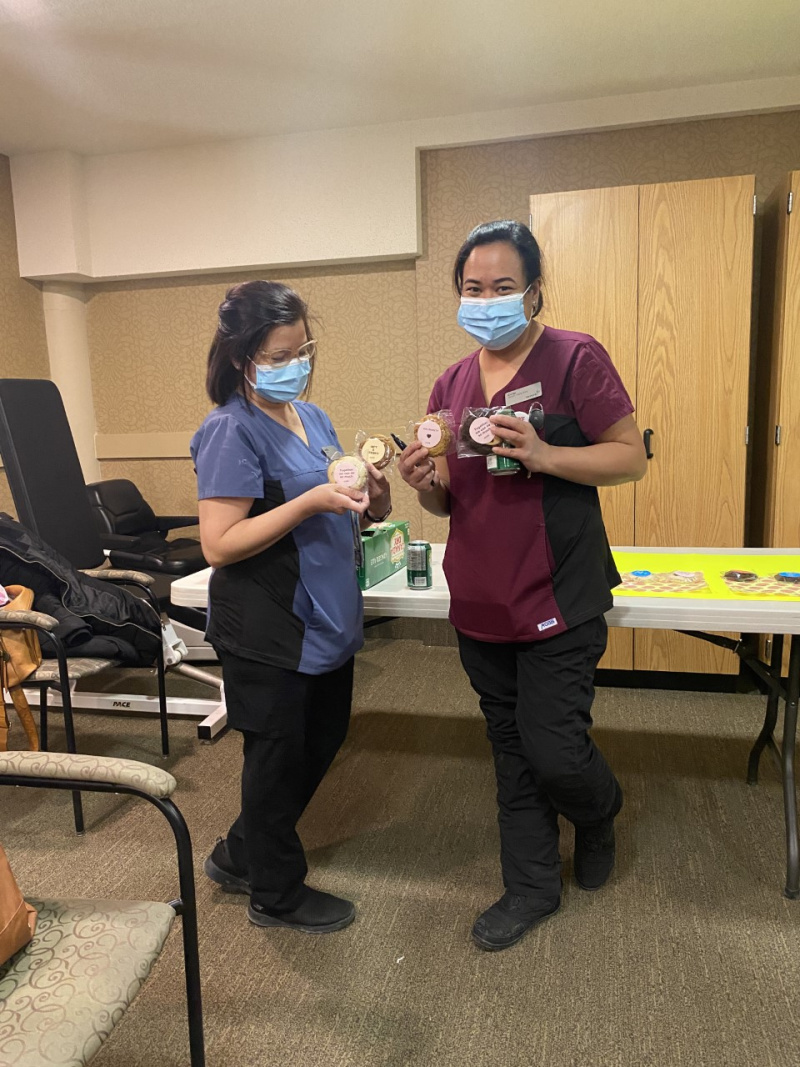 Members at Revera Edgemont enjoyed their cookies too!
Save the dates!
Text only block
Important negotiations information sessions:
Revera Aspen Ridge
2:00 - 4:00 p.m.
Staff Room
Thursday, January 5 and Monday, January 9
 
Revera Edgemont
1:00 - 4:00 p.m.
2nd Floor Activity Room
Tuesday, January 10 and Wednesday, January 11