Page component
You deserve a real union.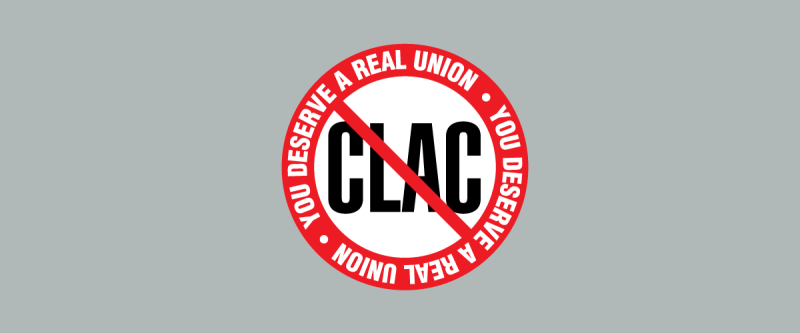 A Letter from AUPE President Guy Smith to EMCON Members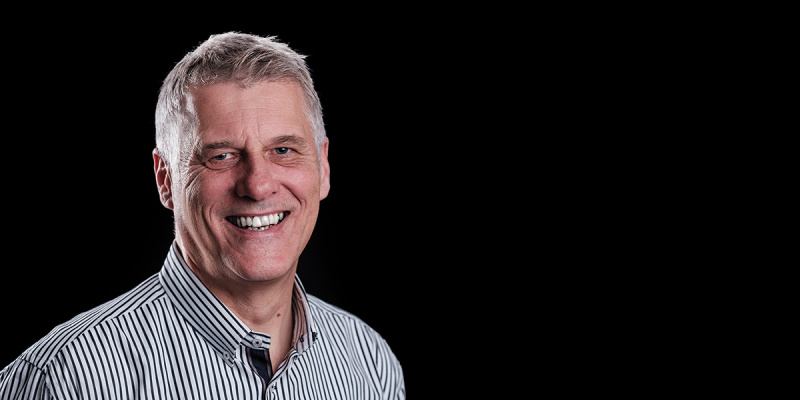 Oct. 29, 2021
Fellow workers at AUPE Local 118,
I'm writing to you today with a message of solidarity. As EMCON continues to drag its feet in our negotiations for our next collective agreement, it's more important than ever that we stand together, united, against all threats to our solidarity.
It's clear that this employer is hoping to starve us out—hoping we give up hope in our elected representatives at the bargaining table. Why else would the employer refuse to comply with a legal order from the Alberta Labour Relations Board to release EMCON's finances? The employer tells us that EMCON cannot afford to give you a raise, but refuses to show us the numbers to prove it, even when ordered to by the ALRB.
No matter how much the employer tries to muddy the water, your elected negotiations team is continuing to fight. They continue to raise demands at the bargaining table, work to negotiate a new collective agreement that is fair to AUPE members at EMCON. And behind your elected negotiating team is the full weight of the Alberta Union of Provincial Employees—the largest union in Western Canada, with 95,000 members. That solidarity, when push comes to shove, is stronger than any stalling tactics the employer can throw at us.
As one example of the power that AUPE can bring to your worksite, EMCON recently conceded on our demand that the employer pay for COVID-19 rapid tests, instead of workers. Through the strength of AUPE representation, the employer was forced to move from workers paying full price for rapid tests, to workers paying $10 per test, to, finally, workers being tested for free.
As many of you know by now, the Christian Labour Association of Canada (CLAC) has been reaching out to AUPE members at EMCON, and attempting to convince you to abandon AUPE for membership in their "association." Let me be clear here: the CLAC is not a real union. They are a way for employers to avoid having to deal with a real labour union. Your bosses would love CLAC, because CLAC files very few grievances, and has a history of accepting collective agreements that bring down wages and conditions at the worksite. The CLAC is a sweetheart for the boss, and no friend of working people.
We've put together a factsheet about the CLAC, which you will see in this mailer. We encourage you to read it, and to do further research into this fake union.
Together we will achieve a new agreement with the improvements that you deserve. We're going to show the employer that there is no way to beat the united strength of AUPE members.
In solidarity,
Guy Smith
President, Alberta Union of Provincial Employees
CLAC in the News
Text only block
CLAC likes to talk about how they're different than other unions. One big difference is they don't much act like a union. They tend to demonstrate a lack of concern about health and safety, don't like to file grievances or otherwise enforce collective agreements, and strike deals with employers with no input or involvement of their members. We don't think that's how a democratic, representative union should operate.
 
Read more about the real CLAC.
 
"The fastest growing union in Alberta has never once gone on strike in this province, is often described as a "pro-employer" union, and has a history of siding with business lobby groups like the Chamber of Commerce and the Canadian Federation of Independent Business on challenges to pro-union policy. CLAC also had the most certificates in 2019 with 22 and the most in 2018 with 75."
From: Analysis: The fastest growing union in Alberta has never gone on strike – The Progress Report, January, 2021
"Pearson is particularly curious about one line in the WCAT decision, which states that Fitzpatrick's union, the Christian Labour Association of Canada (CLAC), had argued a precedent-setting fine "was not appropriate given the employer's prior demonstrated commitment to safety."
Pearson wants to know, "How did the CLAC union end up supporting the company and not supporting the dead worker?"
CLAC was not involved in the pursuit for a criminal investigation into Fitzpatrick's death. The United Steelworkers, which had no direct connection to the fatal incident, helped Brian Fitzpatrick advocate for accountability.
CLAC spokespeople did not respond to requests for comment on this story."
From: Before his death on the job, Sam Fitzpatrick told TV crew his worksite was 'pretty dangerous' – CBC, February, 2020
"If workers had all the information about CLAC and were given a real opportunity to consider the benefits of joining a real, representative union, it is likely that fewer workers would choose CLAC."
From: Canadian Labour Congress CLAC Alert – Fact Sheet #1
 
"CLAC's primary goal is to undercut the work of legitimate, democratic and truly representative unions and to roll back the clock on gains made over decades. All this in the name of creating a positive relationship with anti-union employers, who are eager to keep real unions out."
 
From: Canadian Labour Congress CLAC Alert – Fact Sheet #2
 
"The CLAC has a reputation for reaching substandard agreements with employers. In one case, the CLAC had negotiated an agreement which stated that current wage rates would be reduced by 20% for time worked in excess of 40 hours a week."
From: Airport Screeners Send CLAC Packing in Grande Prairie, AB – Teamsters Canada, May, 2019
 
"As is typical of CLAC, the employer and CLAC agreed on a ten year collective agreement with poverty wages and minimal benefits, before the workers were hired. After months of organizing and pressure, the BC Labour Board ruled in June that the collective agreement was invalid, and that "the ratification process was unreasonable, and the ratification process cannot be relied upon to reflect the true wishes of the employees.""
From: Janitors sweep rat union off BC campuses! – rankandfile.ca, August 30, 2018
 
"After he was fired, it took the worker more than six months of research to discover that he had been a member of CLAC, which he only, finally, uncovered when the Employment Standards Branch refused his complaint because he was a unionized worker. The worker then reached out to CLAC seeking assistance. Instead of responding to the worker, CLAC spoke to the employer, got the employer's version of events, and without putting that version of events to the worker decided that the employer was right and that no grievance would be filed on his behalf."
From: Member complaint against CLAC must proceed to hearing, LRB rules, June, 2016